STORYBOOK
A script-style font with a hand lettering feel; Classic, yet contemporary, ideal for most publishing projects, especially children's books.
Storybook is a friendly informal script with rounded features & a generous x-height for enhanced legibility. This distinctive italic typeface comes in three weights and bridges the gap between traditional scripts & contemporary hand-written styling; it adapts to a nostalgic or classic purpose whilst retaining a modern feel at the same time. The design lends itself to subject matters like children's books, various literature projects & even speech bubbles in equal measure.
The Storybook glyph palette boasts an extended European character set, plus a well considered series of swash alternates, which instantly transform the appearance of any texts when activated.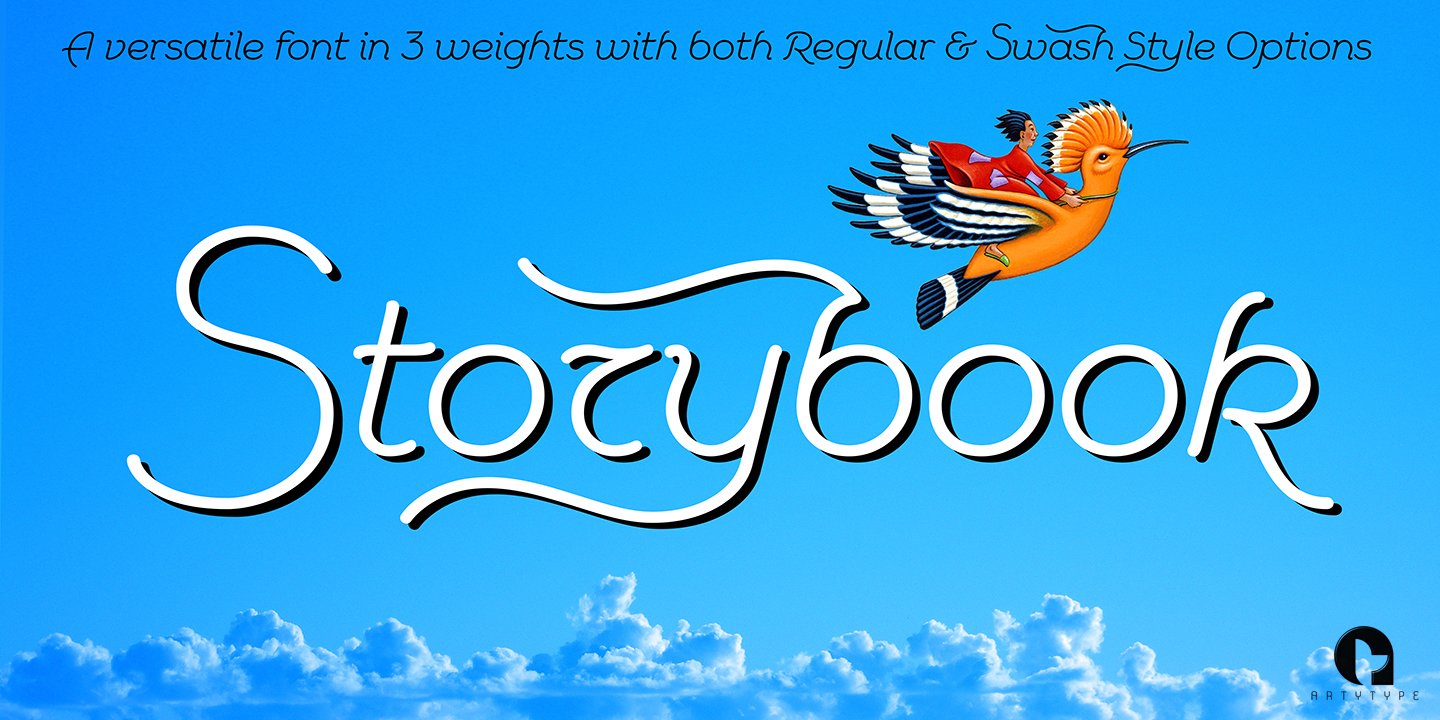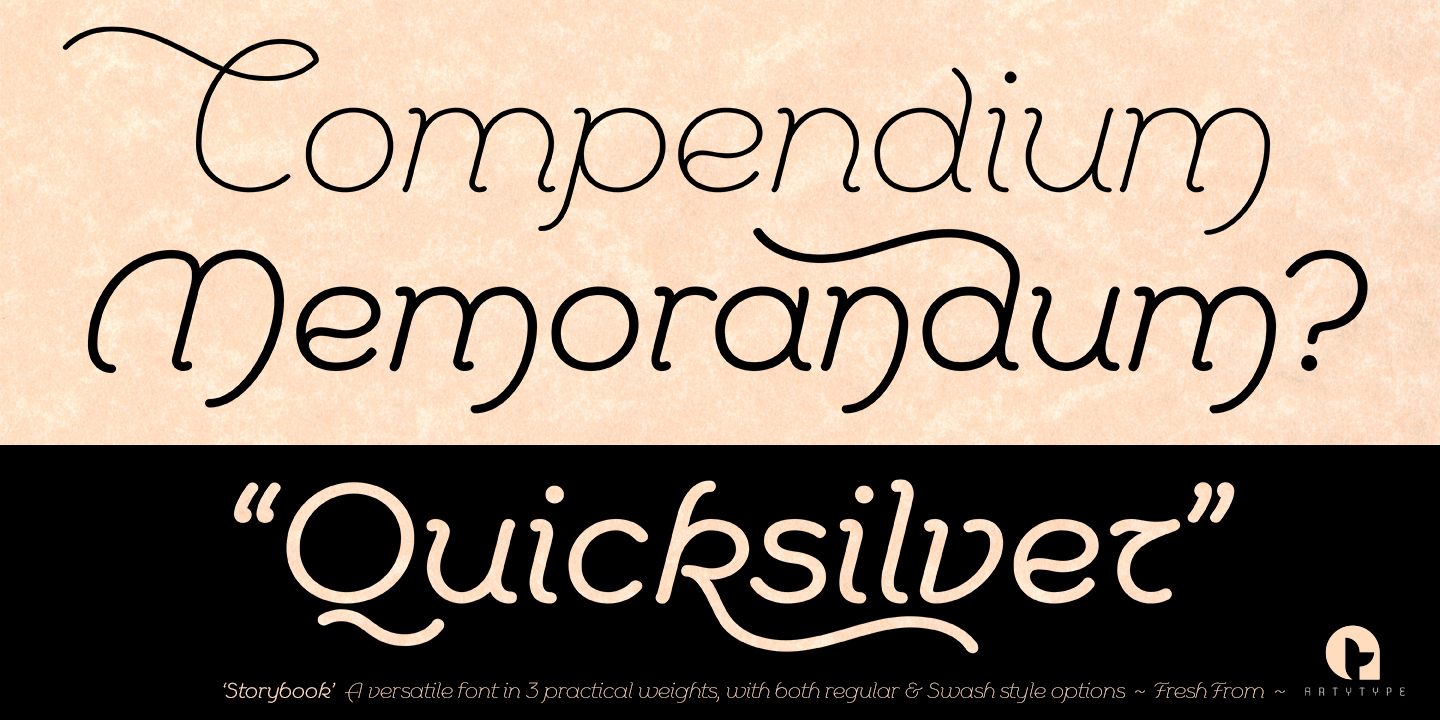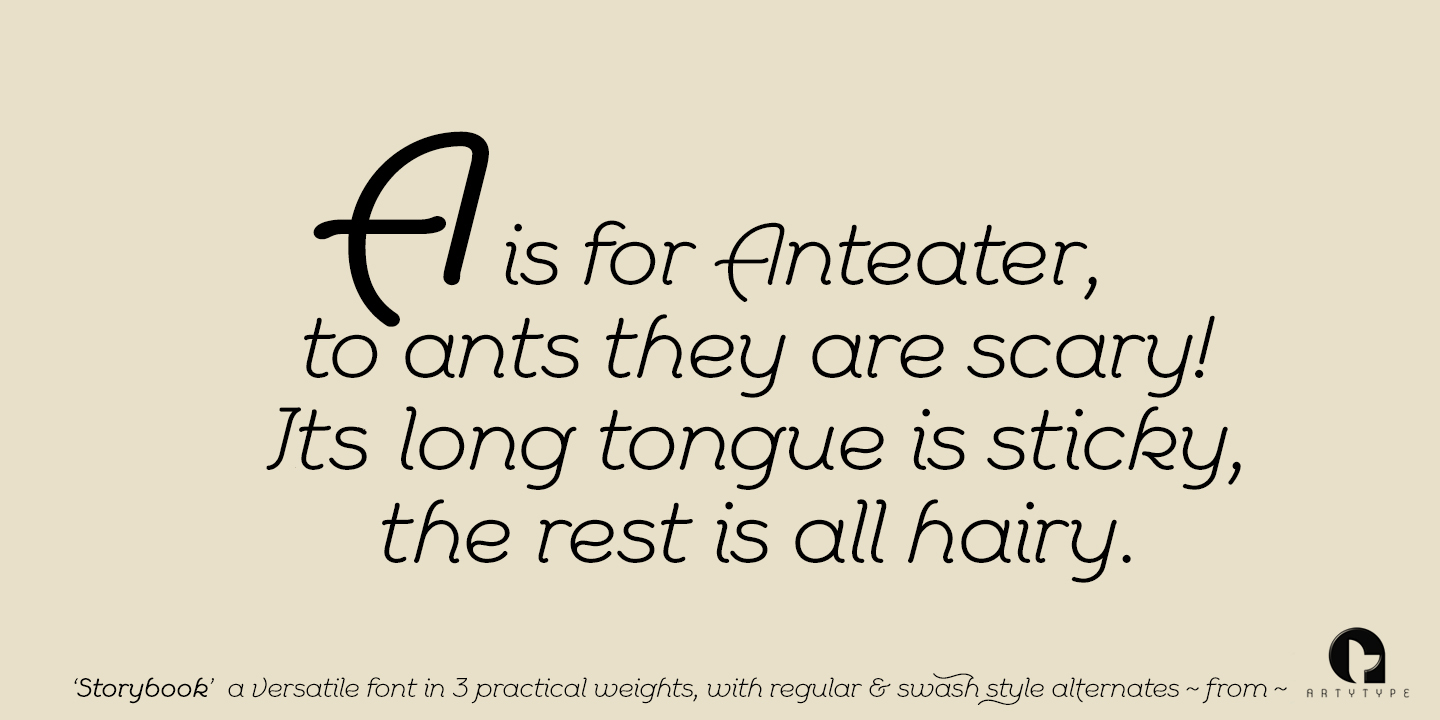 Storybook Regular Banners, above & below